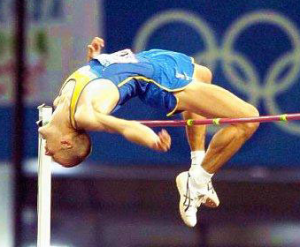 If thinking about changing your lifestyle is putting too much pressure on you then don't think about it:)
If you feel like this or know someone who is then you're probably thinking too "big". Think smaller.
Too often we think of the task at hand as overwhelming an un-doable.  It's a very legitimate fear.
You need to think "smaller" and what little things you can do today that are different than yesterday but knowing you can't fail at them.  Something that is healthier perhaps. It could be activity or nutrition or both. This way of thinking is certainly an easier way to build momentum for yourself. Momentum is a great thing once you start moving.  It can also be real bad when we're moving in a poor direction.
Perhaps it's walking to the front door or to the mailbox each day or taking the stairs at work.  Maybe it's ordering a sandwich with mustard instead of mayonnaise or a salad with plain balsamic vinegar instead of blue cheese dressing. Try grabbing a bottle of water instead of a soda. You know, little things.
If someone told me 4 years ago that I had to lose 200 pounds, well let me tell you I would have tuned them out real quick.  The fact of the matter is I didn't need to lose 200 pounds, I needed to lose 5 and then another 5 and so on.  I just needed to be able to walk to the mailbox before I could walk around the block. You get the idea.  Little things, doable things, can't fail at things. – Keith