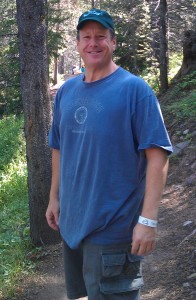 The National Multiple Sclerosis, Society Colorado / Wyoming Chapter, held their Annual Walk for MS at the Copper Mountain Ski Resort in Colorado.
Walkers chose an amazing 2, 5 or 10-mile hike through this breathtaking ski resort.
I was inspired by several MS survivors who in spite of the physical challenges that MS has bought upon them, hiked a rocky, sloping, wooded path that challenged even the fittest walkers.
Roughly 300 walkers dawned their walking shoes and hiking sticks to take on this amazing walk.
I was so happy that I participated with Team "Infusiasts" (get it: Infusion:)) from Neurological Consultants based here in Denver.  Several of the office staff, friends, family and one of the Doctors proudly formed this team and walked for this great cause.
I send a special "Thank You" to Suzanne Hakar for the invite.  I must say the beauty of the walk was far beyond my expectations.  Copper Mountain is about 75 miles east of Denver.
Get involved; Make a difference in someone else's life and you may touch your own at the same time. – Keith