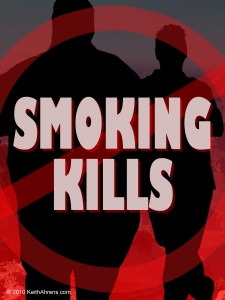 Nevada Update on AB571
This law was passed by public vote 3 years ago and now the legislature can reverse it without a vote of the people.
Select AB571 and please oppose this bill.  You can even write a comment.
AHA supporters,
Please see the below message.  Your continued outreach is needed.  Thanks for all that you have done so far to help stop this bill.  We need to multiply ourselves in order to be successful…
As many of you are aware, the hearing for AB571 took place this morning in the Assembly Ways and Means Committee.  The passage of this bill, which would weaken the Nevada Clean Indoor Air Act by allowing for smoking in ALL bars and taverns regardless of whether they serve food, will lead to increased exposure to secondhand smoke in Nevada.  Although not explicit in the language of the bill, a result will be eating establishments that walk the line between bar/tavern and restaurant (such as BW3s, Bully's etc.), and possibly even restaurants that contain bars, will once again allow smoking.
We need ALL of you to please make a quick visit to the opinion page of the legislative website by clicking on the link below, and post your opposition and comments against the bill. We also need you to circulate this request through your email lists.  This bill may have the votes to pass, unless we can show a tremendous level of grassroots opposition.
Thank you for your continued help in fighting off the relentless efforts of big tobacco and their allies to weaken our law.