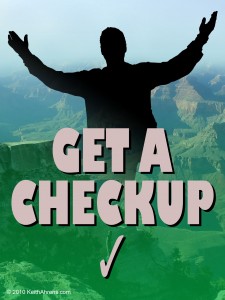 Do You Know Your Numbers? Mine are below.
A look back at 4 years of lab results.
I'm still working on the HDL.  It's been as high as 49.
The ratio is very important.  The lower the better.  The ratio is your total cholesterol divided by your HDL.
Always room for improvement for sure.  It just goes to show you that we can change our numbers.
The only prescription medication that I'm on is Lipitor.
Stay focused on the prize.  The prize is YOUR HEALTH.
Random Numbers For Keith     April 2007             April 2011
Total Cholesterol –                            300                          128
LDL Bad Cholesterol –                     245                            76
HDL Good Cholesterol –                  33                             40
Ratio –                                                9.09                           3.2
Triglycerides –                                  250                           54
Blood Pressure –                            146/96                     110/72
Pulse –                                                 88                              64