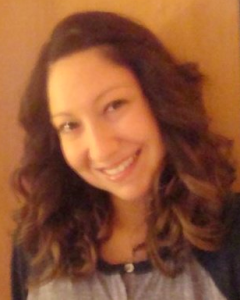 Describe your success and what factors led you to change your life?
HI…. My name is Amanda. I'm 30 years old and my success is surviving multiple heart conditions and many heart surgeries:( But I am here to tell u about it all:)
The factors that led me to change my life…. I have to keep myself heart healthy for my kids and my hubby…. It's hard but I manage and I most of all do it for me:). It was either change how I live or die…not a hard decision. I suffer a lot and need to stay healthy:)
What was the journey like?
The journey has been a long one, almost 8 years of suffering and surgery after surgery. I started with A-fib at 23 when I was pregnant with my daughter and since than I have had A-flutter, A-Tachycardia, and scar tissue on my heart, Atrial myopathy and a pacemaker. I now suffer from congestive heart failure on top of everything else…WOW!!!!! I have had 6 Ablations, 3 cardio-versions and recently an open-heart surgery (Thoracotomy) to put my pacemaker. I deal with anxiety and post Thoracotomy syndrome, very painful and I have tachycardia arrhythmias daily.  Still keeping my head up though…. It could always be worse!!!!
How did you do it?
All in all I think of my hubby and kids, the most important people in my life and I stay positive. Heart disease is very hard to deal with, but I have an amazing support system…. Including u Keith:). Before every surgery I put it in my head that when I came out I would laugh instead of cry and I do that every time I wanna cry…. trust me it works:)
What are your top 3 tips for success?
3 tips for success…
#1. Positivity
#2. Put yourself before everyone else, U are the most important person in the world.
#3. When you have heart disease, take it seriously. Eat right, stay active and DO NOT smoke or do anything to hurt your body. You only have one body…take care of it.
What inspires or motivates you?
My family inspires me everyday. My hubby keeps me smiling and happy, so most of the time I don't feel like I'm sick at all.
There are amazing people like Keith Ahrens that Inspire me with positivity…. Thank you Keith:)
My kids motivate me to stay healthy, happy and positive. I want to see them grow up, that's enough motivation:)
How do you feel now and where are you going?
I am still suffering a lot, but I'm Happy and I have so much to live for, I will stick to my diet and do everything I can to be heart healthy so I can be around for a long, long time:)
I will keep moving in the right direction and I will always stay positive and keep my head up. I have more surgeries ahead of me and a lifetime of heart disease, but for now, I AM HAPPY and Thankful for all the blessings in my life.
If you have heart disease, stay positive and keep smiling. You can live your life and still stay heart healthy. Keep your head up, U are the most important person in the world, so love yourself and just believe that you will be just fine:) Give or take a few speed bumps in the road:)
Please feel free to post a comment about Amanda's story below.