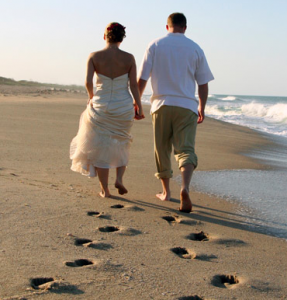 It's summer time and I've had the pleasure to take long walks on a beautiful beach the past few days.
I have an 11" scar in the center of my chest from open-heart surgery almost 4 years ago.
As people walk past me in the opposite direction, one of the few things I think about in my completely unstressed, worry free, creative state of mind is, "What are they thinking"?  What is the first thing that comes to there minds? Does a wife say to a husband, "Look dear, that could be one of us"?  Does a man or women say to themselves that they better take better care of their heart or walk a little further on the sand? Do they think about taking the doctors suggestions from their last visit a little more seriously? Perhaps that night they'll order a salad for dinner instead of fried shrimp?
I'll let you know that I am totally OK with people seeing my scar.
I believe it's a badge of honor for a fight well fought.
Heart disease has consequences and in my case, it's visual on my chest.
Perhaps my chest serves as a billboard for the Awareness, Prevention, and Education of Heart Disease. – Keith