A Lifestyle Change You Can Believe In
They always say time changes things, but you actually have to change them yourself."

– Andy Warhol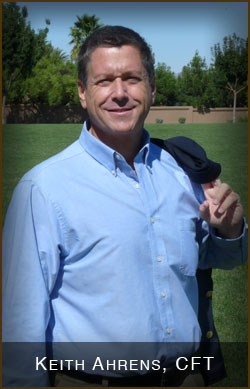 Keith often describes himself as someone who has "Been to Hell and Back". He brings a unique perspective to the coaching model and helps others achieve their dreams and goals. It's often said there is no substitution for experience. One look at Keith's personal journey will drive this message home. Keith's confidence has given tens of thousands of people the hope, inspiration and motivation they needed to achieve success in their own lives.
Keith's Lifestyle Change Personal Coaching can help you with your Life Balance, Health, Weight Loss and Fitness goals, Stress Reduction, Goal Setting, Relationships, Happiness, Freedom, Prioritizing and Taking Control of Your Life.
Is Lifestyle Change Coaching right for you? Is the time for action now, or tomorrow? Can your overall health and wellness wait? You decide.
If you're frustrated with an aspect of your life, not sure how to stop making the same choices you keep making or just want to have more happiness, peace of mind and passion — life coaching might be right for you.
Are you satisfied with your current overall health and fitness levels?
Have you tried and not succeeded at achieving your goals?
Could you use help in developing a personal strategy that will help you achieve your goals?
Can you imagine what your life would look like and feel like if you achieved your goals?
Are there benefits to reaching your goals?
Do you feel that positive support and direction would help you achieve your health and fitness goals?
---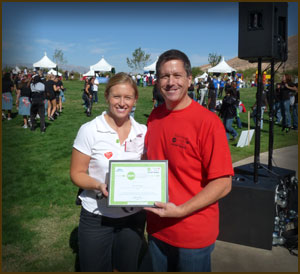 Keith will help you move beyond self-limiting concepts and behaviors and will assist you in visualizing, determining and achieving your personal goals.
Lifestyle Coaching focuses on effecting positive change in your current and future behavior. A coach can be a sounding board and motivator. A Lifestyle Change Coach takes the time to really listen, provide honest feedback, and give helpful advice to assist you in making positive changes.
Keith has spoken to people from all over the country. He knows that often, people need someone to help them take the dreams of what they want to do next with their lives—and (help them to) do the work to make them a reality.
Keith is not a psychiatrist or medical doctor.
He is someone who can help improve your personal health and wellness by offering support and encouragement while suggesting new ways to achieve your goals. A life coach is more of a partnership than anything else. It's a support system with one goal in mind: improving your quality of life.
In life, there are always those who have walked the path before you and those who will walk the path after you. Everyone can learn something more to improve his or her overall physical fitness and health.
Can Keith guarantee results?
The answer is simple. If you follow the coaching sessions and implement the action plan that you help create, you should see and feel the results of your actions. The person that holds the key to success is you. It is ultimately your decisions and actions that will move you forward towards achieving your goals.
---
Rates:
"Go confidently in the direction of your dreams. Live the life you have imagined."

– Henry David Thoreau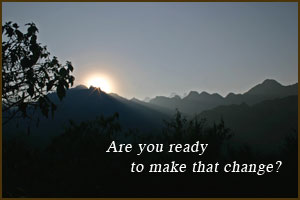 Having a Lifestyle Change Coach is no longer a luxury for the rich and affluent. A life coach is affordable and highly recommended for people from all walks of life who wish to get in touch with their dreams and create a happier, healthier and more fulfilling life. Keith would ask, what is your life worth?
You should expect that working with Keith would be a wonderful experience. It can be the fast track to a more fulfilling, satisfying and certainly healthier life. Most coaching is done via telephone and email, so it's convenient for everyone. In-person coaching sessions are available.
Keith is a person of high integrity. He has earned that reputation over many years. Keith will never share your personal information with anyone, ever. Keith does not release an individual client list. Your anonymity will always be assured. Keith may use examples of individual success, achievement or setbacks with others, but at no time will his trust with you ever be broken.
Rates for individual coaching sessions.
All sessions are done via telephone.
You will be working personally with Keith.
All individual sessions are based on availability.
Hourly rates start at $190 / hr for telephone coaching sessions.
Email Keith This e-mail address is being protected from spambots. You need JavaScript enabled to view it for in-person coaching session rates.
Special monthly personal coaching packages available.
Three 40 – 45 minutes coaching sessions with unlimited emails for $449.00.
That's a savings of over $141.00 Plus unlimited emails.
Special Website Offer: (based on availability)

Sign up now and receive:

4 coaching sessions for the same price of $449.00 with unlimited emails.

That's a savings of over $321.00 Plus unlimited emails.
Session Recommendations and Requirements:
You should always try to be on a landline. It's just easier to hear each other on the phone.
You should be clear from distraction for the coaching session. I find a quiet room is always best.
Turn off your cell phone, your email, your BlackBerry, radio and television.
You should be relaxed and not feel rushed.Occasionally you will want to take notes. You'll need a pen and pad.
Relax and get ready to improve your life!
Get Started Today! It's Your Life! It's Your Time!
Use the form below to contact Keith and take the first step to improve your life.